Barely 24 Hours The Car Was Celebrated, It Was Involved In An Accident And Killed Five Youths.
In as much as no one knows when death will come, people should avoid judging people who they think they died mysteriously. Death is inevitable to every human being on Earth, we only pray for long life. The pictures below are pictures of a brand new car that was celebrated after it was purchased few days ago.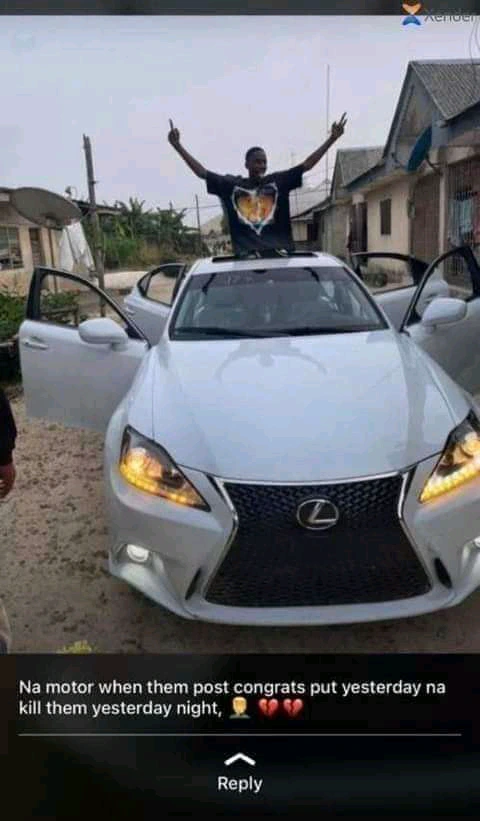 From the main write-up that was written inside the picture, the car was bought 3 days ago then after it was celebrated barely 24 hours, it got involved in an accident that killed five people who were in it. While some people were reacting to this, they said it is the product of yahoo money or blood money but judgement belongs to nobody but God.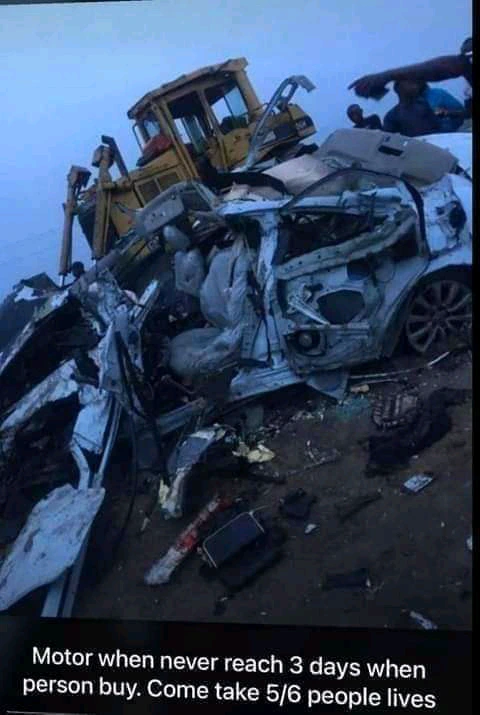 No one has the right to judge how or why a person died. My only piece of advice in this is that people especially the young people should find a way of turning back to God and committing all that they do in the hands of God so that the product of what should be your success will not cause your death.
It is so painful that a car which may have been their dream or the dream of the buyer has ended up claiming lives. Another thing is that people should avoid being reckless in driving especially young people. A lot of people do not observe some of the things that are written in the manuals of a vehicle, rather that display what they call professionalism in driving even when it shouldn't.
I pray God to forgive these victims of the accident and grants them eternal rest and may He equally console their families to be able to take up the pain. Amen.